Robert Lewis Taylor (1912-1998) worked as a journalist on the St Louis Post-Dispatch before joining the staff of the New Yorker magazine. He wrote numerous books in a productive literary career which spanned four decades and included a Pulitzer Prize in 1959 for his novel The Travels of Jamie McPheeters, a novel about the travails of a 14-year-old boy and his father during the 1849 California gold rush.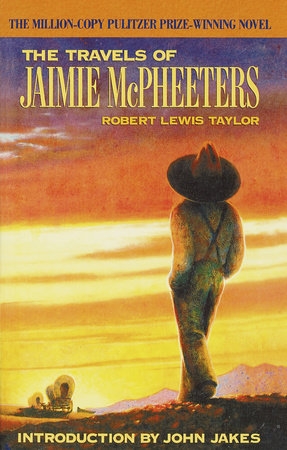 Taylor was a frequent visitor to Ajijic from about 1973, and kept a home there ("Casa Sastre") until at least 1978. Bill Atkinson, a longtime Chapala resident who knew Taylor, once proudly showed me the copy Taylor had given him of his biography of W. C. Fields, with a personal inscription dated 1974.
During his time in Ajijic, Taylor focused on writing books. Interviewed by a journalist in 1978, Taylor, then 65 years old, explained that he preferred research ("digging is such good fun") to writing, and that he had devoted the past five or six years to writing books:
Every morning I get up at 5:30 a.m. and, oozing pain from every pore, I drink some coffee and then I start writing and keep it up until about 1 p.m. without leaving my desk.

At our home in Ajijic, Mexico (he and his wife also have homes in Connecticut and Florida which they use frequently) I've got the housekeeper trained to keep people away from me. She's marvelous! When she's there no one gets to see me before I'm through working."
In the afternoons he relaxed by playing tennis, swimming, lifting barbells and shooting pool.
Robert Lewis Taylor, was born in Carbondale, Illinois on 24 September 1912. After graduating from the University of Illinois at Urbana-Champaign he worked at the Carbondale Herald and the St. Louis Post-Dispatch for three years and had articles published in the Saturday Evening Post and Reader's Digest. Taylor joined the New Yorker in 1939 and continued to write for the magazine until 1961, even submitting copy during the years he served in the Navy (1942-1946). He married Judith Martin in 1945.
None of Taylor's writing was specifically about Mexico, though two of his novels do relate to Mexico as it was in the early nineteenth century. A Journey to Matecumbe (1961), the story of a boy on a journey from Illinois to the Florida Keys, was adapted in 1976 as the Disney movie Treasure of Matecumbe. Two Roads to Guadalupe (1964) recounts the adventures of two brothers who served with Alexander Doniphan's Missouri Volunteers in the Mexican War of 1846-48.
Taylor's other published books include: Adrift in a Boneyard (1947), Doctor, Lawyer, Merchant, Chief (1948), W.C. Fields: His Follies and Fortunes (1949), The Running Pianist (1950), Winston Churchill: An Informal Study of Greatness (1952), The Bright Sands (1954), Center Ring: The People of the Circus (956), Vessels of Wrath: The Life and Times of Carry Nation (1966), A Roaring in the Wind: Being a History of Alder Gulch, Montana (1977), and Niagara (1980).
His obituary in the New York Times remembered him in his prime "as tall and good-looking, a brilliant comic writer and sharply—some say caustically—witty."
Lake Chapala Artists & Authors is reader-supported. Purchases made via links on our site may, at no cost to you, earn us an affiliate commission.
Learn more.
Several chapters of Foreign Footprints in Ajijic: Decades of Change in a Mexican Village offer more details about the history of the literary and artistic community in Ajijic.
Sources
Barbara Stewart. 1998. "Robert Lewis Taylor Is Dead, Novelist and Biographer, 88." (obituary). New York Times, 4 October 1998.
Brownsville Herald: 4 November 1976.
Contra Costa Times (Walnut Creek): 19 February 1978, 35.
Michael Hargraves. 1992. Lake Chapala: A literary survey; plus an historical overview with some personal observations and reflections of this lakeside area of Jalisco, Mexico. Los Angeles: Michael Hargraves.
Comments, corrections or additional material related to any of the writers and artists featured in our series of mini-bios are welcomed. Please use the comments feature at the bottom of individual posts, or email us.

Tony Burton's books include "Lake Chapala: A Postcard History" (2022), "Foreign Footprints in Ajijic" (2022), "If Walls Could Talk: Chapala's historic buildings and their former occupants" (2020), (available in translation as "Si Las Paredes Hablaran"), "Mexican Kaleidoscope" (2016), and "Lake Chapala Through the Ages" (2008).