Does anyone recognize the artist who painted this attractive gouache of a village scene? It is dated '62. The indistinct signature is currently illegible; we have an expert attempting to decipher it. The signature appears to include the letters "PET" in block capitals, which may be the start of "PETER."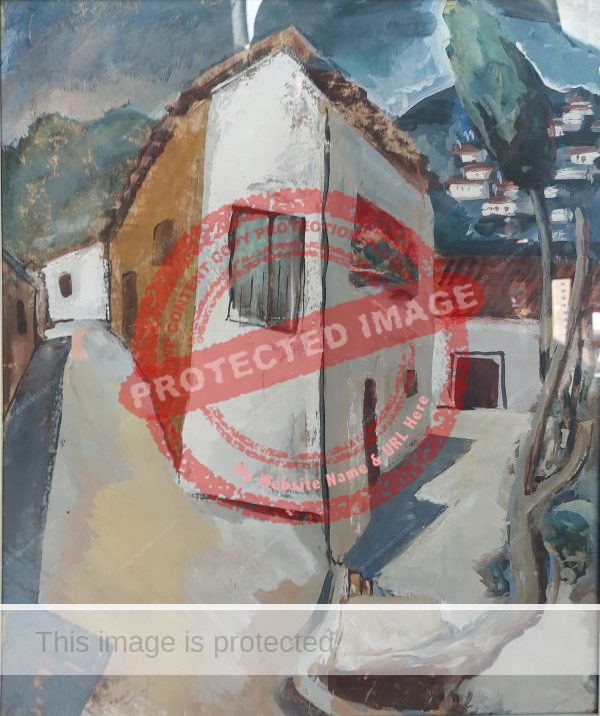 Meanwhile, any and all suggestions welcomed! Other Art Mysteries related to Lake Chapala can be found via our index page for artists.
Lake Chapala Artists & Authors is reader-supported. Purchases made via links on our site may, at no cost to you, earn us an affiliate commission.
Learn more.
Several chapters of Foreign Footprints in Ajijic: Decades of Change in a Mexican Village describe the history of the thriving artistic community in Ajijic.
Comments, corrections or additional material related to any of the writers and artists featured in our series of mini-bios are welcomed. Please use the comments feature at the bottom of individual posts, or email us.