This interesting picture recently came to light in Ajijic. It is (to the best of my knowledge) unsigned and undated. It appears to be a silkscreen rather than a painting. Does anyone recognize this work or have suggestions as to who the artist might be?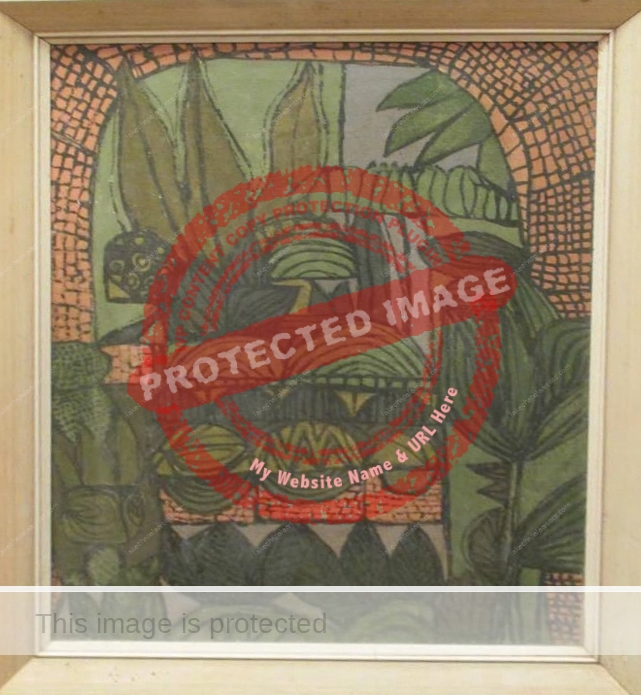 Thanks, in advance, for any help you can offer.
Previous art mysteries:
Comments, corrections or additional material related to any of the writers and artists featured in our series of mini-bios are welcomed. Please email us or use the comments feature at the bottom of individual posts.

Tony Burton's books include "Lake Chapala: A Postcard History" (2022), "Foreign Footprints in Ajijic" (2022), "If Walls Could Talk: Chapala's historic buildings and their former occupants" (2020), (available in translation as "Si Las Paredes Hablaran"), "Mexican Kaleidoscope" (2016), and "Lake Chapala Through the Ages" (2008).