This post considers the extraordinarily productive career of historian Álvaro Ochoa Serrano, who has dedicated much of his life to writing about his two main loves: Lake Chapala and mariachi (in its broad historical sense of music, folkloric dancing and partying).
These two interests are not necessarily as unrelated as you might think since some linguists believe that the word mariachi derives from the indigenous Coca language, spoken at the lake centuries ago.
From birth, Ochoa was destined to become a historian of Lake Chapala. Having been born in 1948 in La Barca, Jalisco, his birth was registered in Jiquilpan, Michoacán, so he started life with one foot in each of the two states that border the lake.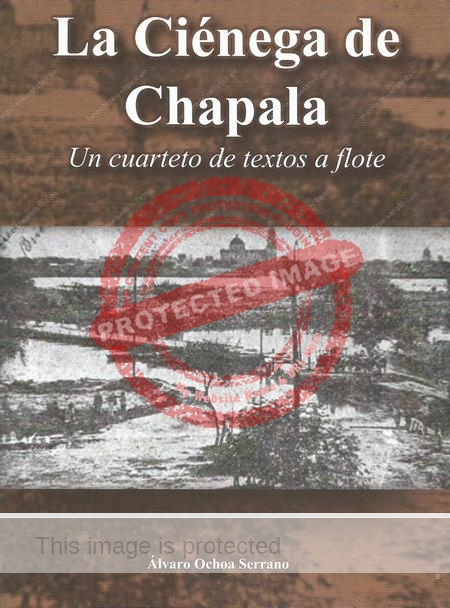 Ochoa gained his bachelor's degree at the Escuela Normal Superior De Mexico (1978), and then completed his masters in history at the Iberoamerican University (1988) and a PhD in history (1998) at the Universidad of California, Los Ángeles. He is a member of Mexico's National Researchers' System, and of the National Commission for the Preservation of Mariachi.
For many than 35 years, Ochoa has been a professor and researcher in the Zamora-based Colegio de Michoacán, where his major projects included one titled "Personajes y tradiciones populares del Occidente de México". (Characters and Popular Traditions of Western Mexico). The Colegio de Michoacán, which was directed for many years by distinguished environmental anthropologist Brigitte Boehm Schondübe (1938-2005), has a long tradition of outstanding academic research related to Lake Chapala.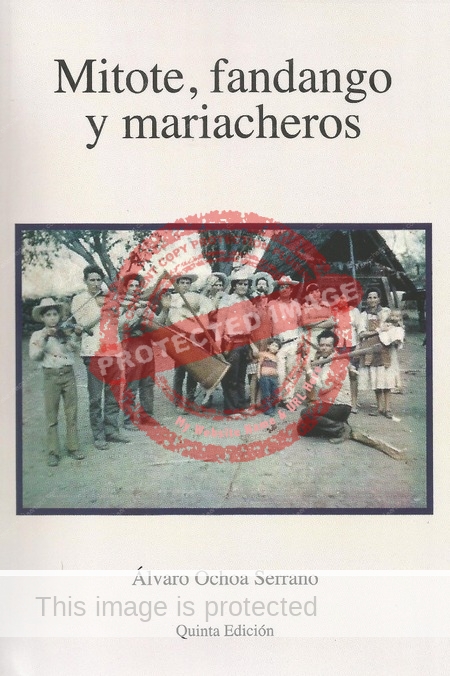 During his distinguished academic career, Ochoa has contributed articles to dozens of journals and has co-authored Breve Historia de Michoacán (2011) and Cancionero Michoacano 1830-1940, Canciones, Cantos, Pirekuas, Coplas y Corridos (second edition in press).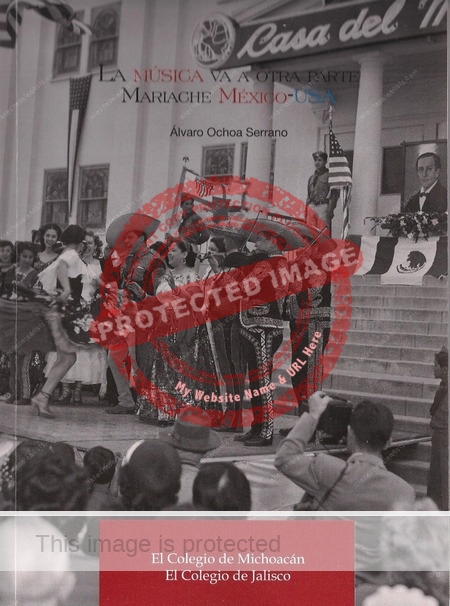 Books of his sole authorship include Los Insurgentes de Mezcala (1985); Viajes de michoacanos al norte (1998); Los agraristas de Atacheo (1989); … Y nos volvemos a encontrar: migración, identidad y tradición cultural (2001); Resplandor de la Tierra Caliente michoacana: paisaje y sociedad en la era colonial (2004); Los Insurrectos de Mezcala y Marcos. Relación crónica de una resistencia en Chapala (2007); La música va a otra parte. Mariache México-USA (2015); Mitote, Fandango y Mariacheros (2018); Afrodescendientes, Sobre Piel Canela (2020); La Ciénega de Chapala. Cuatro textos a flote (2023).
Ochoa's work related to mariachi gained him a prestigious Vicente Mendoza Award. His beautifully written paper directly connecting Lake Chapala and mariachi, titled "Chapala, otra cuna del mariachi" (Chapala, another cradle of mariachi), will be published by El Colegio de Jalisco later this year.
Ochoa's books are available via Spanish-language bookstores and online via http://www.libreriacolmich.com/ amazon.com.mx and bookstore sites such as https://www.gandhi.com.mx (tip: search using "Alvaro Ochoa Serrano")
Note
Though we never met in person, I am greatly indebted to Brigitte Boehm Schondübe, whose very kind words in print helped inspire my own efforts to disseminate a greater understanding of the ecology and history of the Lake Chapala area.
Lake Chapala Artists & Authors is reader-supported. Purchases made via links on our site may, at no cost to you, earn us an affiliate commission.
Learn more.
Chapter 6 of Lake Chapala: A Postcard History is an English-language account of some of the changes that occurred in the area near Ocotlán during the twentieth century.
Comments, corrections or additional material related to any of the writers and artists featured in our series of mini-bios are welcomed. Please use the comments feature at the bottom of individual posts, or email us.

Tony Burton's books include "Lake Chapala: A Postcard History" (2022), "Foreign Footprints in Ajijic" (2022), "If Walls Could Talk: Chapala's historic buildings and their former occupants" (2020), (available in translation as "Si Las Paredes Hablaran"), "Mexican Kaleidoscope" (2016), and "Lake Chapala Through the Ages" (2008).