American artist Walter ("Walt") Peters lived from 15 June 1894 to 26 March 1985 and painted several paintings of Ajijic and Lake Chapala.
Peters served in the U.S. Navy from 4 August 1917 to 28 March 1919. He lived most of his life in Woodstock, New York state, where he was a member of the Woodstock Art Association.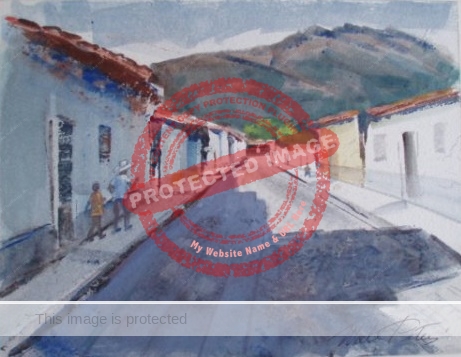 Peters and his wife Margaret spent several winters, including that of 1973-74, at Lake Chapala, at Rancho Santa Isabel on the eastern edge of Ajijic. A Colony Reporter (Guadalajara) article described him as a "retired Art Director of New York City advertising agencies", who had held one-man shows in Woodstock, New York (where he lived) and Key West, Florida.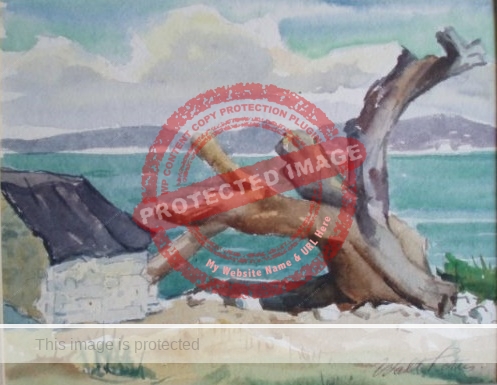 Peters is best known for his meticulously executed plein air landscape and harbor scenes. He was a prolific watercolorist who completed numerous paintings of  Mexican village scenes, although the original locations of some of them are difficult to pin down.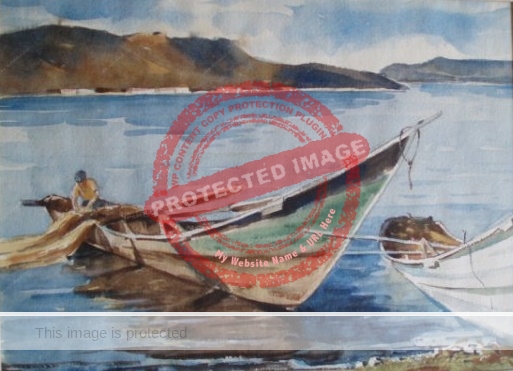 Peters' watercolors of the Lake Chapala include scenes of Ajijic as well as of the lake, and of the church in San Antonio Tlayacapan.
Other Woodstock artists and authors associated with Lake Chapala:
Sombrero Books welcomes comments, corrections or additional material related to any of the writers and artists featured in our series of mini-bios. Please email us or use the comments feature at the bottom of individual posts.

Tony Burton's books include "Lake Chapala: A Postcard History" (2022), "Foreign Footprints in Ajijic" (2022), "If Walls Could Talk: Chapala's historic buildings and their former occupants" (2020), (available in translation as "Si Las Paredes Hablaran"), "Mexican Kaleidoscope" (2016), and "Lake Chapala Through the Ages" (2008).