Dale Byron Van Every was the author of more than 20 books and movie scripts and an Oscar-nominated screenwriter. He was born 23 July 1896 in Van, Michigan, served with the American Expeditionary Forces during World War 1 and died 28 May 1976 in Santa Barbara, California.
In about 1957, he spent at least six months living at what is now the Montecarlo Hotel in Chapala working on a novel (presumably The Voyagers). He was underwhelmed by the Chapala area, and afterwards described it as having "too many retired generals and admirals" for his liking!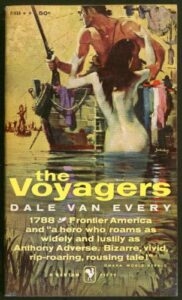 Dale Van Every maintained indirect links to the Lake Chapala region for many years afterwards because his daughter Joan Van Every Frost, with her artist and photographer husband John Frost, settled in Jocotepec in 1966, and subsequently lived there for more than forty years. Joan inherited some of her father's writing ability, publishing six novels of her own.
Dale Van Every's first wife (mother of Joan and her elder brother David) was Ellen Calhoun. The couple filed for divorce in Los Angeles in 1935, with the mother being given custody of the two children. A few years later, certainly prior to 1940, Van Every married Florence Mason (1896-1969). Shortly before his death, Dale Van Every married Frances Robinson Hess, an actress singer, magician and TV pioneer better known by her stage name "Lady Francis R. Frances". (In an interview late in her life, Joan referred to her, somewhat dismissively, as "a Mexican circus girl", but it is interesting that in Joan's own debut novel, This Fiery Promise (1978) the American horse-loving (like Joan) heroine marries a wealthy, much older Mexican hacienda owner but eventually flees the turmoil of the Mexican Revolution by becoming a Mexican circus girl!)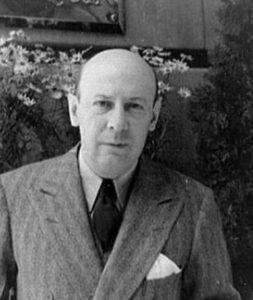 Dale Van Every was most active as a writer in the 1920s and 1930s, but continued screenwriting until 1957, the year he visited Chapala. His early screen writing credits (alone or in collaboration) included The Acquittal (1923), the film version of his Broadway play Telling the World (1928), following which Van Every moved to Hollywood. Later screen writing credits (alone or in collaboration) included Marianne (1929), Desert Nights (1929), The Duke Steps Out (1929), Navy Blues (1929), Those Three French Girls (1930), Trader Horn (1931), East of Borneo (1931), Murders in the Rue Morgue (1932), The All-American (1932) and Airmail (1932), Saturday's Millions (1933), More Than a Secretary (1936), the Oscar-nominated Captains Courageous (1937), Souls at Sea (1937), Spawn of the North (1938), George Stevens' The Talk of the Town (1942) and Sealed Cargo (1951).
In 1934, Van Every added producing to his resume. His producer or associate producer credits include the Poor Rich (1934), Uncertain Lady (1934), I'll Tell the World (1934), Dr. Cyclops (1940) and Rangers of Fortune (1940). In several of these projects he was also credited as writer or co-writer. He remained in screenwriting until 1957.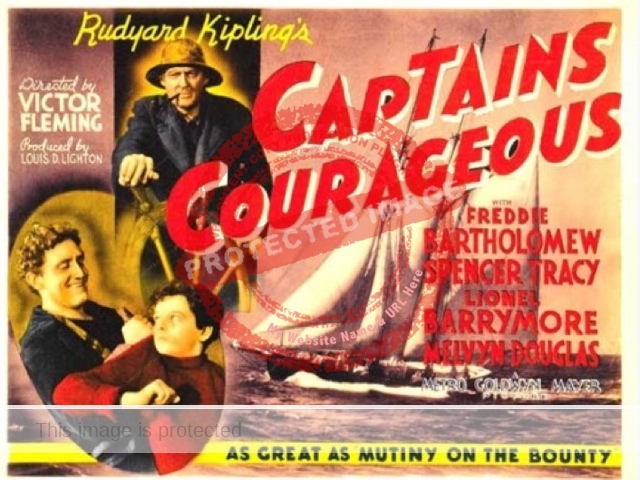 Dale Van Every was co-author of Charles Lindbergh – His Life (1927) and author of several novels and historical works, including a four-part series of books entitled The Frontier People of America:
Forth to the Wilderness: The First American Frontier, 1754-1774 (1961);
A Company of Heroes: The American Frontier, 1775-1783 (1962);
Ark of Empire: The American Frontier, 1784-1803 (1964);
The Final Challenge: The American Frontier, 1804-1845 (1964);
Other books by Dale Van Every include The American Expeditionary Force in Battle (1928); Westward the River (1945);  The Shining Mountains (1948); Bridal Journey (1951); The Captive Witch (1951); The Trembling Earth (1952); The Voyagers (1957); Disinherited: The Lost Birthright of the American Indian (1966); The Day the Sun Died (1971).
Many of Dale Van Every's original manuscripts, together with correspondence, reviews, biographical information and research notebooks, are held in the Special Collections and University Archives of the University of Oregon.
Sombrero Books welcomes comments, corrections or additional material related to any of the writers and artists featured in our series of mini-bios. Please use the comments feature at the bottom of individual posts, or email us.

Tony Burton's books include "Lake Chapala: A Postcard History" (2022), "Foreign Footprints in Ajijic" (2022), "If Walls Could Talk: Chapala's historic buildings and their former occupants" (2020), (available in translation as "Si Las Paredes Hablaran"), "Mexican Kaleidoscope" (2016), and "Lake Chapala Through the Ages" (2008).