Enrique Carmen de Jesús Villaseñor y de La Parra was born on 14 July 1865 in Jiquilpan, Michoacán (at that time on the shores of Lake Chapala), in a house on a street named for another famous priest and poet born in the town: Diego José Abad. Villaseñor 's father, Toribio Villaseñor, was a rural property owner. Villaseñor was one of ten siblings. He studied in Jacona (near Zamora) and at about age 11, as was customary at that time for upper class families, was sent to Europe to study for the church at the Pontificio Colegio Pío Latino Americano in Rome, Italy. He studied there from 1876 to 1885.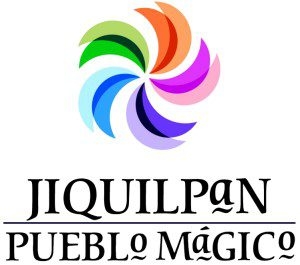 After his ordination in the Jesuit order, he returned to his native Mexico and became a priest in Jiquilpan, singing his first Mass there in 1890. Shortly afterwards, he began to teach Science and Humanities in a seminary in Zamora.
Villaseñor wrote and  published many verses and poems about the region, but his most noteworthy early work is a translation from Latin to Spanish, published in 1896, of Diego José Abad's Poema heroica. Villaseñor was a great admirer of Diego José Abad (1727-1779) and instrumental in convincing the town that the townsfolk erect a monument in Abad's honor .
Villaseñor collaborated on La Libertad (1904) and La Bandera Católica (1909-1910). He was also a corresponding member of the Sociedad Michoacana de Geografía e Estadística (Michoacán Society for Geography and Statistics). His magnus opus was a monumental poem in verse about the divinity and humanity of Jesús entitled Teogenesia o el Nacimiento de Jesús, published in 1901 with engravings by the outstanding artist José Guadalupe Posada.
Villaseñor died in his native Jiquilpan on 28 October 1934. He was a great philanthropist throughout his life and on his death left all his land as the basis for a foundation to help the poor of the town.
Sources:
Martín Sánchez. 1995. Repertorio michoacano 1889-1926. El Colegio de Michoacán A.C.
Gabriela Inocencio. 2008. "Conmemoran natalicio de poeta jiquilpense". El Sol de Zamora, 17 July 2008
Sombrero Books welcomes comments, corrections or additional material related to any of the writers and artists featured in our series of mini-bios. Please email us or use the comments feature at the bottom of individual posts.

Tony Burton's books include "Lake Chapala: A Postcard History" (2022), "Foreign Footprints in Ajijic" (2022), "If Walls Could Talk: Chapala's historic buildings and their former occupants" (2020), (available in translation as "Si Las Paredes Hablaran"), "Mexican Kaleidoscope" (2016), and "Lake Chapala Through the Ages" (2008).