The full-length Mexican movie El ametralladora ("The Machine Gun")  was released in September 1943. The film, written and directed by Aurelio Robles Castillo, was shot at several locations in Jalisco, including Lake Chapala.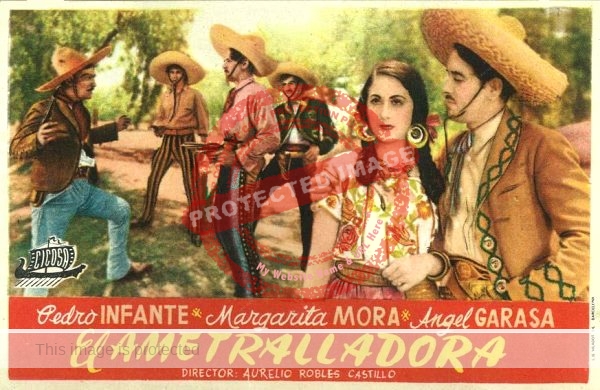 The all-star cast of El ametralladora included the legendary actor and singer Pedro Infante, Margarita Mora, Ángel Garasa and Víctor Manuel Mendoza. The music was provided by Mariachi Vargas and Las Tres Morenas.
The 98-minute film, produced by Jalisco Films, S.A., was released in Mexico on 28 September 1943 and in Madrid, Spain on 18 August 1947.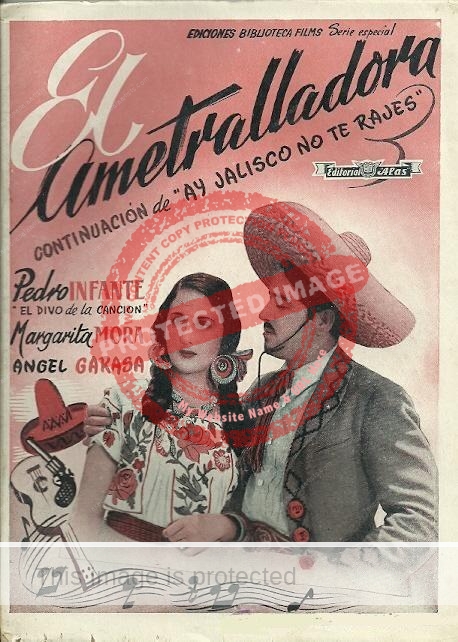 In addition to Chapala, parts of the film were shot in Atotonilco, Guadalajara and Tepatitlán.
The cinematographer was American-born Jack Draper (1892-1962), who spent most of his career in Mexico and worked on an incredible number of movies between 1925 and 1962.
Source
Comments, corrections or additional material related to any of the writers and artists featured in our series of mini-bios are welcomed. Please use the comments feature at the bottom of individual posts, or email us.

Tony Burton's books include "Lake Chapala: A Postcard History" (2022), "Foreign Footprints in Ajijic" (2022), "If Walls Could Talk: Chapala's historic buildings and their former occupants" (2020), (available in translation as "Si Las Paredes Hablaran"), "Mexican Kaleidoscope" (2016), and "Lake Chapala Through the Ages" (2008).