James Patterson, whose books have sold more than 300,000,000 copies worldwide, incorporated a mention of Lake Chapala into his very first novel, The Thomas Berryman Affair, published in 1976, when he was 29 years of age.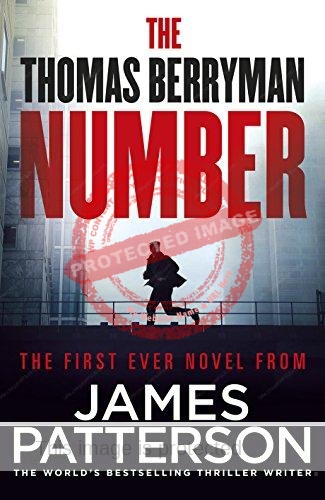 James Brendan Patterson was born in Newburgh, New York, on 22 March 1947. He graduated with a B.A. in English from Manhattan College and an M.A. in English from Vanderbilt University. He was studying for a Ph.D. at Vanderbilt when he took a job in advertising. He became an advertising executive at J. Walter Thompson (and the firm's North American CEO from 1988) and combined this career with writing until 1996 when he finally retired from advertising to focus all his energies on writing and the promotion of reading. As an ardent philanthropist, Patterson has given away millions of books to schools and the military and funded dozens of reading programs, university grants and scholarships.
The multi-award winning author has written more than 140 books, ranging from thrillers, comedy, mystery and romance to young adult fiction. Among his noteworthy series are Alex Cross, Women's Murder Club, Maximum Ride, Daniel X, NYPD Red, Michael Bennett, Witch and Wizard, Middle School, and I Funny. Patterson has the enviable record of having written 114 novels that have appeared on the New York Times bestselling list and 67 that made it to the #1 spot. Many of his more recent books have co-authors.
The Thomas Berryman Affair, his first novel, was released in 1976 when Patterson was working for the J Walter Thompson advertising agency. It was rejected by 31 publishers before finally being accepted. In later releases, the book was renamed The Thomas Berryman Number.
Thomas Berryman is a Texan-born contract killer hiding out in Mexico. Berryman accepts an invitation to stay for a few days at an hacienda 90 miles west of Mexico City belonging to Sr. Jorge Amado Marquez. The hacienda "was situated on a deep blue lake like Italy's Como, looking straight up at a small volcano."
Berryman had several days of leisure:
"He'd slept in a third-floor suite equipped with a wraparound terrace some seventy-five feet over the lake. The front windows looked over at the volcano. A large back window looked out on bush country: brazil-wood and palms, streaming with parrots.

In the early morning, dark-haired thirteen- and fourteen-year-old girls would be out on his terrace from sometime before sunrise. They were pretty little girls with dusty brown legs. They played silent barefoot games until Berryman came to the door leading out onto the terrace. Then, giggling, blushing, curtsying like the maids in American novels, the pubescent señoritas would bring him bananas, papaya, mangos, bacon, whitefish from Lake Chapala.

His afternoons could be peaceful sailing out and around the volcano, swimming in lake water clear enough to see bottom whenever it hadn't rained; hunting deer with or without Marquez, who was gentleman enough to give Berryman his choice."
As travel writer Sydney Clark wrote in the 1940s, whitefish was notoriously difficult to transport:
"A popular story relates that President Díaz once sent a tankful of live pescados blancos to King Edward VII and Edward liked them so very much, and said so, that the Mexican dictator felt obliged to send him a fresh tankful each year. It was so extraordinarily difficult to achieve this with success that it caused something like an annual crisis in Mexican foreign policy, but perhaps it did at least offer a practical and interesting problem to the dictator's Científicos. I did not blame King Edward when I sampled this fish…."
Whitefish may have been readily available to the wealthy elite in the 1970s, when Patterson was writing The Thomas Berryman Affair, but is now rarely encountered by Lake Chapala fishermen.
Sources
Sydney Clark. All the Best in Mexico. Dodd, Mead & Company, New York: 1944.
Comments, corrections or additional material related to any of the writers and artists featured in our series of mini-bios are welcomed. Please use the comments feature at the bottom of individual posts, or email us.

Tony Burton's books include "Lake Chapala: A Postcard History" (2022), "Foreign Footprints in Ajijic" (2022), "If Walls Could Talk: Chapala's historic buildings and their former occupants" (2020), (available in translation as "Si Las Paredes Hablaran"), "Mexican Kaleidoscope" (2016), and "Lake Chapala Through the Ages" (2008).