Barbara Strong used her maiden name of Barbara Nolen professionally, as an author and editor of children's books. Strong was born on 19 December 1902 and died at Cape Cod, Massachusetts, on 13 December 2002, less than a week shy of her 100th birthday.
She and her husband David Strong lived in Morris, Connecticut, and in Washington D.C. (where they lived in "an old, antique-furnished eight-room house" in American University Park), but also kept a weekend home in West Virginia. In their retirement years, they regularly wintered at Lake Chapala, where Barbara became especially active in supporting the Niños y Jovenes children's home in San Juan Cosalá.
Barbara Strong graduated from Smith College in 1924, studied at Columbia School of Journalism in the summer of 1924, and received her MA from Stanford University in California in 1925.
She first met her husband, David Fales Strong, at the Grand Canyon in 1924, when they were both on their way to do graduate work at Stanford. They married on 14 June 1927 in Vienna, Austria, and had a year-long honeymoon traveling around Europe. The couple had two children: Stephen Lewis Strong and Deborah Louisa Strong MacKnight. David Fales Strong (1899-1987) was the author of Austria (October 1918-March 1919): Transition from empire to republic, published by Columbia University Press in 1939.
Barbara Strong had a long and successful career in children's publishing. From 1925 to 1944, she was an editor of children's books for Macmillan, Century Publishers and several other publishers. In total, she edited more than 500 books ranging from fiction to biography and animal stories and was a regular contributor of book reviews to the New York Times, the New York Herald Tribune, the Washington Star and several other papers.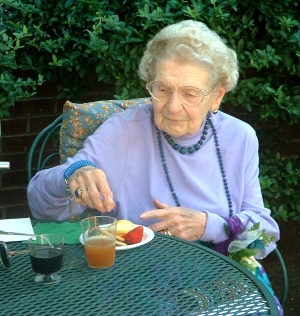 Between 1935 and 1954, she was the Editor of Story Parade, a children's magazine with a circulation of more than 60,000. Interviewed by a local journalist in 1951, Strong said that she reviewed about 300 new books a year and read between 100 and 200 manuscripts a month looking for stories that would hold real interest to children. She noted that, "Today's kids just eat up books on science and biography, books that a generation ago they just wouldn't be interested in" before suggesting that, "Maybe it's because we live more completely in the whole world and our children are exposed to more and varied interests."
In the 1930s and 1940s, Strong was a consultant to the CBS Radio program, "The American School of the Air". She taught workshops in Children's Literature at George Washington University and the American University in Washington D.C., and gave seminars on "Writing for Children" for teachers from overseas. Strong co-founded the Children's Book Guild of Washington, D.C. and was actively involved in lobbying for special legislation to be passed creating school libraries for Washington D.C. schools.
After retirement, Barbara traveled frequently to Mexico and became an early member of the Asociación de Amigos de Ninos y Jovenes, which provided local support for a children's home in San Juan Cosalá. Strong established a U.S. and Canadian fund-raising group called Friends of Ninos y Jovenes to help the home.
Barbara Strong's first trip to Lake Chapala seems to have been in about 1971. The Guadalajara Reporter for 6 March 1971 reported that "Mr and Mrs David Strong, who write juvenile books" were visiting Chapala while undertaking research for a Mexican anthology, before continuing on to Guanajuato and Mexico City. This anthology was Mexico is people : land of three cultures (1973), for which Concha Romero James wrote the introduction. James, also an author, was head of the division of cultural relations of the Pan-American Union (later the Organization of American States) and responsible for the formation of its visual arts program.
The book was generally well received by reviewers. For example the Kirkus Review observed that the editor had produced a lively anthology, choosing "primary over secondary sources whenever possible" and including "many pleasant surprises" such as Octavio Paz celebrating the "Art of the Fiesta", D. H. Lawrence's description of an "Indian Market", and Michael Scully on the Little League "Wonder Kids of Monterrey." The reviewer concluded that this was "a varied, often sparkling collection — though somewhat lacking in the common touch."
In addition to her book about Mexico, Strong compiled or edited numerous books, including Children of America (1939); The Brave and Free (1942); Merry Hearts and Bold (1942); Fun and Frolic (1947); Luck And Pluck (1950); Do and Dare (1951); What Next? Adventure and Surprise (1957); Spies, spies, spies (1965); Africa is people : firsthand accounts from contemporary Africa (1967); Ethiopia (1971); Africa Is Thunder and Wonder: Contemporary Voices from African Literature (1972); Voices of Africa (Fontana modern novels, 1974); The Morris Academy – Pioneer in Co-education (1976).
Documents and papers relating to the life and work of Barbara Nolen Strong reside in the Special Collections of the University of Oregon (Barbara Nolen papers, 1937-1974) and in the Litchfield Historical Society, Litchfield, Connecticut.
Sources:
Anon. 2002. "Barbara Nolen Strong, 99, W. Yarmouth resident, editor, consultant, library advocate." Cape Cod Times. 20 December, 2002.
Jane Eads. 1951. "Young Readers Lean to Books on Science". Detroit Free Press (Detroit, Michigan), 12 November 1951, p 16:
The Evening Sun. 1951. The Evening Sun (Hanover, Pennsylvania). 18 October 1951, p 18
Guadalajara Reporter, 6 March 1971
Sombrero Books welcomes comments, corrections or additional material related to any of the writers and artists featured in our series of mini-bios. Please email us or use the comments feature at the bottom of individual posts.