Three brief references in the archive of the Guadalajara Reporter to Max Pointz, a "well-known writer", caught my eye earlier this year. While I have so far failed to unearth any evidence that he ever had any books or magazine articles published, my research has shown that Max Pointz had close connections to Vancouver Island where I now live, and was married in a school chapel that is only twenty minutes drive away from my home.
Maxwell Desmond Poyntz, the youngest son of an Irish-born doctor, Louis Pointz and his wife, Mary, was born in British Columbia (presumably in Victoria) on 4 January 1918 and died in Canada, at the age of 81, on 29 November 1999.
Poyntz and his family spent some months at the La Quinta hotel in Jocotepec in 1964. During that time, he held a party for his son (Guadalajara Reporter, 16 July 1964) and appears to have been putting the final touches to a book. The 10 December issue of the Guadalajara Reporter says that Poyntz's El Caramba, or What the Hell's a Taco?, the first of a trilogy, is to be published by Random House the following Spring. The book "follows a family named Wanderbugs who start out from the Canadian Northwest for Mexico", telling the "hilarious adventures that befall this family" as they "find their place on the map of life". Despite these details, I have been unable to find any evidence that the book was ever actually published.
In his youth, Poyntz attended Victoria High School, B.C., where he was a member of the rugby team. The school magazine for 1935-36 described him as follows: "This young fellow is quite a charmer. But Max will never solve the mystery of X by spending his time at parties. Or will he?"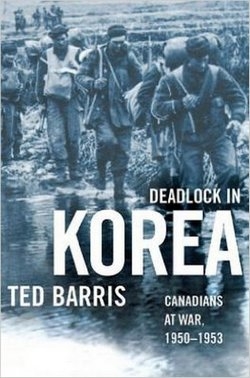 With the second world war looming, Poyntz joined the Canadian Army. Before leaving for overseas duties, he became engaged to Miss Pamela Shirley Fox, of Vancouver, in November 1939, with the couple's marriage taking place the following month in the chapel of the Queen Margaret's School in Duncan, B.C. At the time of his marriage, Poyntz was a sergeant in the First Battalion of the Canadian Scottish. By the time his military career ended, he had risen to the rank of Lt. Colonel.
Pamela, born in 1922, died on 11 March 1968 and was buried in Kelowna Memorial Park Cemetery, Kelowna, BC, with Poyntz buried alongside her thirty years later.
In November 1942, Poyntz, an alumnus of the University School in Victoria, played for the Canadian Scottish in a rugby match held in England against the Canadian Seaforths. The Seaforths won 13-3.
Poyntz also served in the Canadian forces during the Korean War, as described in this extract from Deadlock in Korea: Canadians at War, 1950-1953, by Ted Barris (Macmillan, Toronto, 1999):
Maxwell "Duke" Poyntz came to Korea with the RCR [Royal Canadian Regiment] in 1951. A long-time quartermaster, Poyntz had served in the Canadian army occupation force in Germany, where he ran the recreational services of the McNaughton Club. He'd earned the nickname "Duke" because he was often seen in Oldenburg driving a glistening Mercedes-Benz car. Behind the lines with "B" Company of the 2nd Battalion RCR in Korea, Duke drove a jeep and became the regiment's unofficial social director. In his first days behind the lines, Poyntz organized a nine-man section with the sole job of manufacturing recreational venues. The group managed to obtain the first motion pictures since the men had left Pusan. They brought a US Army show through. They build volleyball courts, baseball diamonds and a horseshoe pitch in every company area. They dammed a stream into a sizeable swimming and bathing hole. Pooling their financial resources, Duke's section of do-gooders bought $500 worth of Korean silks, kimonos and other souvenirs for resale at cost to the unit.

Still, Max Poyntz's crew is best remembered in Korea for its culinary initiative. Armed with well-scrubbed packing cases as pastry boards, empty beer bottles as rolling pins and empty ration tins as dough cutters, the privates and corporals in Poyntz's unit began manufacturing doughnuts for the troops. With no bookkeeping and no access to unit rations, the group managed to procure 200 pounds of flour, 150 of lard and 60 of sugar, two cases of powdered milk and two of powdered eggs for the daily production line. Each day, the tent known as Duke's Donut Dive served up as many as 6,000 doughnuts—including jelly, iced, cake and slab—along with fresh coffee, cold chocolate, lemonade or eggnog. What's more, it was all for free."
Sounds like a likeable guy! Did he ever actually write a book? The evidence suggests that he didn't, but the chase to find out proved, once again, to be a fun ride!
Sources:
Ted Barris. 1999. Deadlock in Korea: Canadians at War, 1950-1953. (Macmillan, Toronto, 1999). Chapter 10.
The Black and Red, July. 1943 No. 73,
Camosun, Volume 28, No. 1 Victoria High School 1935-36.
The Daily Colonist, Victoria. B.C. 24 November 1939; 15 December 1939.
Guadalajara Reporter: 16 July 1964; 1 Oct 1964; 10 Dec 1964.
Sombrero Books welcomes comments, corrections or additional material related to any of the writers and artists featured in our series of mini-bios. Please email us or use the comments feature at the bottom of individual posts.

Tony Burton's books include "Lake Chapala: A Postcard History" (2022), "Foreign Footprints in Ajijic" (2022), "If Walls Could Talk: Chapala's historic buildings and their former occupants" (2020), (available in translation as "Si Las Paredes Hablaran"), "Mexican Kaleidoscope" (2016), and "Lake Chapala Through the Ages" (2008).