Veteran sports journalist Jack McDonald was already in his late sixties when he and his wife retired to Chapala in 1967. His retirement did nothing to diminish his productivity. McDonald (born John McDonald, but always called Jack) spent the next decade traipsing across Mexico, always in search of the next story. From his home in Chapala, he supplied a continuous stream of well-researched and well-written travel articles to publications north of the border and to the Guadalajara Reporter.
He also served a term as president of the Chapala Society (now the Lake Chapala Society) in the late 1960s.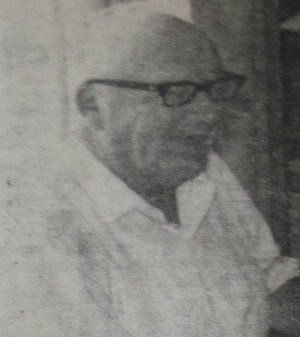 McDonald was born on 21 October 1899 in Bussey, Iowa. At age 16, seeking adventure, he enlisted in the U.S. Army under an assumed name to serve under Gen. John "Black Jack" Pershing and chase after Pancho Villa on the Mexican border. He was sent home when his deception was discovered, but subsequently served his country with honor (in the Navy) during both the first and second world wars. As a chief petty officer and radioman, he was initially on a corvette accompanying convoys to Iceland and South America, but then on a destroyer, which came under fire in Okinawa, Iwo Jima and other battles in the South Pacific.
McDonald joined the sports department of the San Francisco Call-Bulletin in 1926 and was its sports editor from 1947 to 1959. He then wrote for the Call's successor, the San Francisco News Call-Bulletin until its closure in 1965, when he joined The Examiner as a columnist and rewrite manager. During his career, he interviewed every well-known sportsman of the time, covering all sports and situations with equal dedication and expertise. He was the quintessential cigar-smoking reporter of folklore, who was known and respected by everybody he worked with.
McDonald covered 26 World Series, 28 Kentucky Derbies as well as countless heavyweight boxing championship fights and Rose Bowls. He won the San Francisco Press Club's best sports story of the year three times. McDonald also served terms as president of the Press Club and of the San Francisco-Oakland Newspaper Guild. The "Jack McDonald scrapbooks of sports writing, 1926-1993" are among the papers and scrapbooks held in the archives of the California Historical Society in San Francisco.
McDonald's first wife, Helen, died in 1961; the couple had been married for ten years.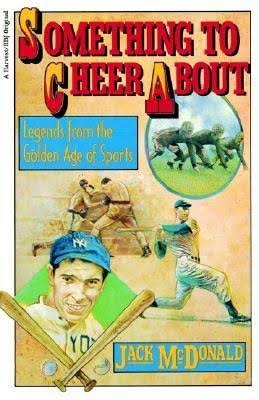 After retiring in January 1967, McDonald and his second wife, Beatrice, moved to a home high above Chapala, comprised of two houses and swimming pool on five lots, built in about 1965: "a plush, small estate with lush green lawns and a riot of colorful flowers," overlooking the lake. During the following decade, McDonald was an indefatigable traveler ("never without a cigar or his pipe, ashes spilling over a rumpled shirt") as he sought out new places in Mexico to write about. His travel articles appeared in a dozen newspapers in the U.S., U.K. and Canada, including the New York Times, Chicago Tribune and Toronto Star.
He also filed dozens of well-crafted pieces for the Guadalajara Reporter, which demonstrate his unrivaled interviewing skills and ability to ferret out the details that made his stories come alive.
McDonald contributed stories, both fiction and non-fiction, to Collier and Liberty magazines, and also wrote two books: Navy Retread (Vantage Press, 1969), his second world war reminiscences, and Something to Cheer about: Legends from the Golden Age of Sports (1986).
In 1978, he and his wife moved back to San Diego. Beatrice died in 1995, and Jack died two years later on 14 September 1997 at his Pacific Beach home in San Diego, at the age of 97.
Sources:
Eric Brazil and Zachary Coile. "S.F. editor, sportswriter Jack McDonald" (obituary), San Jose Mercury News, 18 Sept 1997; SFGate, 18 Sep 1997.
Robert V. Thurston. "New Book by Reporter Writer Tells World War II Experiences". Guadalajara Reporter, 8 March 1969, p16.
Bob Walton. 1970. "Retired Columnist Finds New Career in Mexico." Tulsa Daily World, 13 December 1970.
Sombrero Books welcomes comments, corrections or additional material related to any of the writers and artists featured in our series of mini-bios. Please use the comments feature at the bottom of individual posts, or email us.

Tony Burton's books include "Lake Chapala: A Postcard History" (2022), "Foreign Footprints in Ajijic" (2022), "If Walls Could Talk: Chapala's historic buildings and their former occupants" (2020), (available in translation as "Si Las Paredes Hablaran"), "Mexican Kaleidoscope" (2016), and "Lake Chapala Through the Ages" (2008).