Help needed! I have managed to learn very little about the writer Arthur Brooke Caden (ca 1871-1906) beyond the fact that he accompanied American novelist Charles Fleming Embree and his wife on a multi-day boat trip on Lake Chapala in 1898, and wrote about their experiences in "Mascota's Cruise", published in The Mexican Herald on 13 September 1898.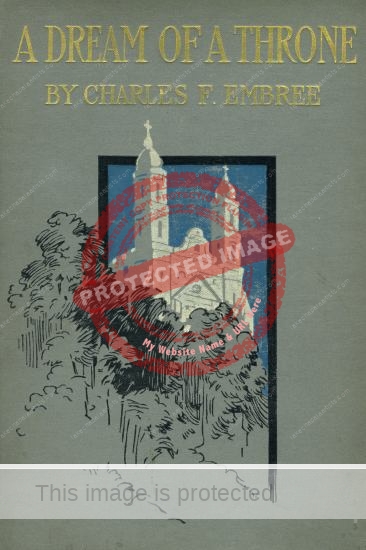 The boat trip included visits to Tizapan and Mezcala Island, and gave Embree the opportunity to acquire the background knowledge of the lake's geography that he employed so skillfully in his novel A Dream of a Throne, the Story of a Mexican Revolt (1900), set entirely at Lake Chapala.
Arthur Brooke Caden is listed as the author of a 239-page novel entitled An imaginary story, published in Chicago in 1903, but beyond that I have learned nothing about his upbringing, education or writing career. The available evidence suggests that Arthur Brooke Caden died in Manhattan, New York, on 31 March 1906 at the tragically young age of 35. Charles Embree himself had died the year before, following a short illness, at the even younger age of 31.
Who knows what these two talented young authors might have achieved had their lives not been cut short in their prime.
This post is a tribute to these two writers timed to coincide with Mexico's annual Noche de Muertos ("Night of the Dead"), more popularly known as Day of the Dead – see Mexico's Day of the Dead: nine of the best places to visit.
Sombrero Books welcomes comments, corrections or additional material related to any of the writers and artists featured in our series of mini-bios. Please use the comments feature at the bottom of individual posts, or email us.

Tony Burton's books include "Lake Chapala: A Postcard History" (2022), "Foreign Footprints in Ajijic" (2022), "If Walls Could Talk: Chapala's historic buildings and their former occupants" (2020), (available in translation as "Si Las Paredes Hablaran"), "Mexican Kaleidoscope" (2016), and "Lake Chapala Through the Ages" (2008).