Dutch-born photographer Jacques Van Belle, who died in Honolulu, Hawaii in 2012 at the age of 88, took several black and white photographs of Ajijic which were used for postcards.
The postcard views, presumed to date from the late-1950s or early 1960s, included at least two of the "Hotel Laguna" as well as one of the bee hives in Neill James's residence, Quinta Tzintzuntzan (now part of the Lake Chapala Society complex), and one of Ajijic taken from the north side of the plaza.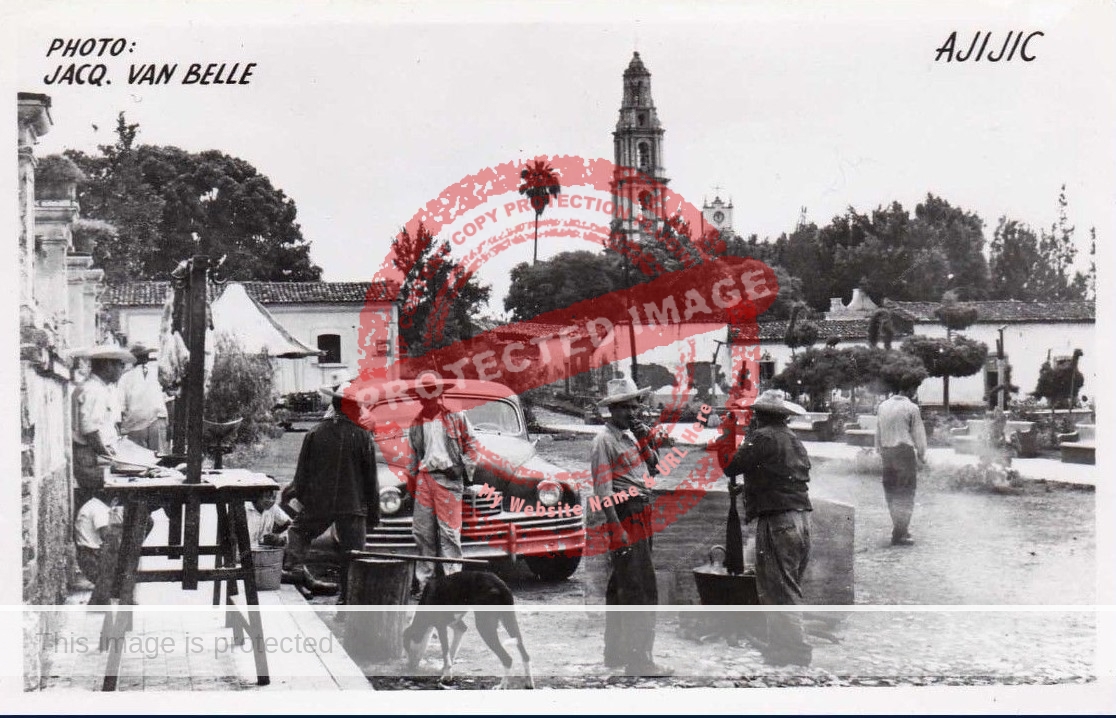 In addition to his photography, Van Belle was a real estate broker in Hawaii. Van Belle and his wife Helen Aro Van-Belle had a son, Jacques, Jr. and were definitely living there by July 1972.
Copyright registrations for 1973 show that Van Belle produced, and copyrighted, a pen and ink drawing entitled "With aloha from Jacque Van Belle's Little Eurasia" (Little Eurasia was the name of his company in Hawaii], together with a matching envelope, and the "Royal Hawaiian Birthday Calendar". The calendar had color photos by Van Belle on its six pages (two months to a page), with each page dedicated to a different member of Hawaiian royalty. The calendar also signposted famous births, deaths, and other significant events for Hawaii. Copies of this calendar still occasionally appear for sale online as collectibles.
Source:
Honolulu Star-Advertiser Obituaries: 30 March 2012.
Sombrero Books welcomes comments, corrections or additional material related to any of the writers and artists featured in our series of mini-bios. Please email us or use the comments feature at the bottom of individual posts.

Tony Burton's books include "Lake Chapala: A Postcard History" (2022), "Foreign Footprints in Ajijic" (2022), "If Walls Could Talk: Chapala's historic buildings and their former occupants" (2020), (available in translation as "Si Las Paredes Hablaran"), "Mexican Kaleidoscope" (2016), and "Lake Chapala Through the Ages" (2008).