While living in Ajijic in the early 1970s, Wendell Phillips Jr. and his good friend Ray Rigby co-wrote a screenplay, Ringer, that they subsequently sold to Hollywood.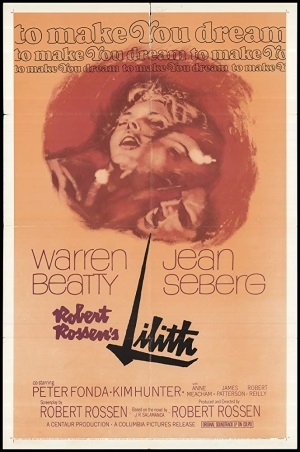 Richard Wendell Phillips Jr., the son of a New York stage actor, Wendell K. Phillips (1907-1991), and his first wife, Odielein Pearce, was born in Harrisburg, Pennsylvania in 1929 and died on 2 October 2010. After graduating from Staunton Military Academy in Virginia in 1948, he planned to enter the U. S. Military academy at West Point. He later became an actor and played an uncredited part as a patient in Lilith (1964), written and directed by Robert Rossen.
By the early 1970s he was living in Ajijic. Announcements of his marriage to Mercedes Boon of Ajijic in 1972 described Phillips as "of Los Angeles and Ajijic." The marriage ceremony was held in Chapala, and the newlyweds planned to divide their time between their homes in Mexico and Los Angeles.
Mercedes Boon came from a wealthy family in Cincinnati. She attended Hillsdale School in Cincinnati, graduated from Stephens College, studied photography in Los Angeles and briefly served the armed forces as an American Red Cross staff assistant in Europe before she first visited Ajijic in her early 20s, in about 1950. She subsequently became a resident of the village for almost 20 years and ran various businesses there, including a gift and handicrafts store called Decoraciones del Hogar on the main highway. Boon died on 7 February 1976, leaving her husband, mother (Mrs Dorothy Boon Early) and a cousin (Reni Rice).
Writer Jerry Murray, who was living in Ajijic in the 1970s, working for Earl Kemp and his Greenleaf Press, later recalled both Phillips and Mercedes Boon as belonging to the cast of colorful characters that helped enliven life in Ajijic. Other names appearing in Murray's fond memoir of those lusty times, published many years later, included Pete Peterson, Trudy Campbell, Peggy Neal, Stogie, Jan [Dunlap], Margo [Thomas], Neill James, "Madame Zara", [Don] Hogan and Susie Nissen.
Wendell Phillips Jr. was friends with British author Ray Rigby (then living in San Antonio Tlayacapan) and the two collaborated to write a TV script entitled Ringer. In 1973, the two men traveled to Universal Studios in Hollywood to complete the sale of their full length pilot TV film.
Phillips was also co-author of another work earlier that year. Working with Burton Brinckerhoff, Phillips copyrighted a screenplay entitled The red-roof odyssey in February 1973. Sadly, there is no evidence that either Ringer or The red-roof odyssey ever actually made it into production.
Sources
The Cincinnati Enquirer, 31 August 1943, 8; 21 Oct 1945, 18; 22 Dec 1950 13; 12 September 1972; 17; 12 February 1976.
Guadalajara Reporter, 14 Feb 1976.
The Kablegram, Staunton, Virginia, 28 May 1948, 4.
Jerry Murray. "The Devil's Weed, Orgasmic Days, y Laguna Lust", published in Earl Kemp's Efanzine, Vol. 1 No. 3 (July 2002).
Comments, corrections or additional material related to any of the writers and artists featured in our series of mini-bios are welcomed. Please email us or use the comments feature at the bottom of individual posts.

Tony Burton's books include "Lake Chapala: A Postcard History" (2022), "Foreign Footprints in Ajijic" (2022), "If Walls Could Talk: Chapala's historic buildings and their former occupants" (2020), (available in translation as "Si Las Paredes Hablaran"), "Mexican Kaleidoscope" (2016), and "Lake Chapala Through the Ages" (2008).