Sarah Hunt Shearer was born on 30 November 1919 and raised in Buffalo, New York. Her parents—Dr. Augustus Shearer, the director of the Grosvenor Library in Buffalo, and Inez Shearer, an artist—lived in Buffalo but also had a summer home in the village of South Wales, New York.
Sarah graduated from The Park School in Buffalo and also studied at Bradford Junior College in Massachusetts. In the summer of 1939, she was in Europe with her sister Mary Ardelle (1917-2013). Mary, who had studied at the Sorbonne in Paris, was about to start teaching there, and Sarah planned to study art at the University of Grenoble. Their plans were thwarted by the start of the second world war. Fortunately, they were able to secure passage in November 1939 on one of the last passenger ships leaving Europe for the US.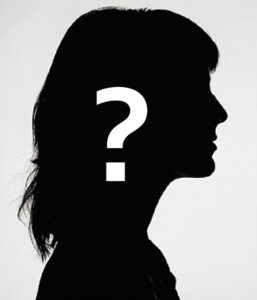 Sarah continued her art education with two years at the Colorado College of Fine Arts in Colorado Springs. Her fellow students included David Holbrook Kennedy, who, in 1941, received a commission paint a mural in Chapala. David's sister Norah, a writer, accompanied him to Chapala, where they rented a house. What David's parents did not realize at the time was that David "intended to invite his girlfriend, Sarah Shearer, to join him in Mexico, and that they planned to marry there in late September." (Reardon, 134)
David and Sarah, "a petite, blond, affable girl," married on 11 October 1941 in Casa Casimiro Ramirez in Ajijic, described in one newspaper as the residence of author Nigel Stansbury-Millett and his father, Harry Millett. This must be one of the earliest all-American marriages in the area.
"The bride, who was given away by her mother, wore an afternoon dress of navy blue crepe, with a collar and peplum of white lace in an orange-blossom pattern. Her hat was of white feathers, and she carried a small bouquet of orange blossoms." (The Whittier News)
Guests at the wedding, and reception which followed, included Sarah's mother—artist Inez Rogers Shearer; David's two sisters—Norah and Mary Frances; Nigel Stansbury-Millett and his father; Swedish artist Nils Dardel and his partner Edita Morris; Mr and Mrs Francisco Nicolau of Guadalajara and their son Sergio; Mr and Mrs Casimiro Ramírez and two children; and the Honorable Mr Maurice Stafford (US Consul). Following the civil wedding in Ajijic, an Episcopal ceremony was performed by the Rev. José Robredo in St Marks Chapel in Guadalajara.
The young couple lived in Chapala in a "small house, where the whitewashed walls, tile floors, serapes, and minimal furnishings were enhanced by David's pictures on the walls". (Reardon, 140)
"The little house in the fishing village was fairly new, built to rent to summer-people who came for the lake and the quiet. It has a bathroom upstairs, fed from a tank on the roof which a man came every night to fill by the hand-pump in the tiny patio." (Fisher, 545)
David's murals in the municipal baths in Chapala must have been among the earliest, if not the earliest, murals in the Lake Chapala region. Sadly, neither the murals nor the building that housed them still exist.
The murals were painted by the entire group (David, Sarah, Norah and Mary Frances) under David's direction. The group worked on them every day for several weeks: "Norah and Sarah and I were helping David paint murals in the municipal baths, and spent several hours every day neck-deep in the clear running water of the pools, walking cautiously on the sandy bottoms with pie-plates full of tempera held up, and paint-brushes stuck in our hair." (Fisher, 545)
After the murals were finished in November 1941, David and Sarah returned to California by car. Tragically, David took his own life the following year, leaving Sarah a widow while pregnant with their first child; their daughter, Sarah Holbrook Kennedy, was born in August 1942.
Five years later, in 1947, Sarah Shearer Kennedy remarried. She and her new husband, Charles Livermore, added two more children, Rebecca and Jonathan, to the family, and lived in various cities over the next few decades, including Washington, D.C. (1953), Westchester (1956-59) and Chicago, Illinois. Following their retirement in 1979, Sarah and her husband moved permanently to their summer home in he village of South Wales, New York.
In her obituary Sarah was described as "a talented artist whose work was once exhibited at the East Aurora Library" and who "was particularly known for her clay animal sculptures and her inventive woodcuts."
The author of a short piece in the Chicago Tribune in 1974 about an artsy gift store named "Mercury and the Moon," owned by Terry Morse-Red and her husband, Ross, loved Sarah's work: "My favorite was the animal potter, shown here by Sarah Livermore. There was a lovable gorilla holding a low pot ($50), two nuzzling giraffes ($40 including the plant), three cavorting lions on the rim of a shallow bowl ($40)."
Charles Livermore died in 1999 and Sarah died at home on 25 April 2005, at the age of 85.
Please get in touch if you own any artwork by Sarah Hunt Shearer (Kennedy) Livermore!
Lake Chapala Artists & Authors is reader-supported. Purchases made via links on our site may, at no cost to you, earn us an affiliate commission.
Learn more.
Notes
Several chapters of Foreign Footprints in Ajijic: Decades of Change in a Mexican Village (2022) discuss the history of the Ajijic art community.
Sources
East Aurora Advertiser, 27 April 2005. "Sarah "Sally" Shearer" (obituary).
Chicago Tribune, 19 April 1974, 38.
M. F. K. Fisher, 1943. The Gastronomical Me (Duell, Sloan and Pearce, New York), reprinted in The Art of Eating (Macmillan 1979).
Joan Reardon, 2005. Poet of the Appetites: The Lives And Loves of M.F.K. Fisher (North Point Press)
Buffalo Evening News (New York): 15 Oct 1941, 38; 24 Dec 1941, 3.
The Whittier News: 21 Oct 1941, 2.
Comments, corrections or additional material related to any of the writers and artists featured in our series of mini-bios are welcomed. Please use the comments feature at the bottom of individual posts, or email us.

Tony Burton's books include "Lake Chapala: A Postcard History" (2022), "Foreign Footprints in Ajijic" (2022), "If Walls Could Talk: Chapala's historic buildings and their former occupants" (2020), (available in translation as "Si Las Paredes Hablaran"), "Mexican Kaleidoscope" (2016), and "Lake Chapala Through the Ages" (2008).