Poet and writer Jim Levy lived for about a year in Ajijic from mid-1968 until May 1969. Many years later, he has started publishing some of his poems,  essays and stories.
Levy, whose father was a Freudian psychoanalyst, was born in Chicago in 1940 and raised in Los Angeles. As a child, he spent several summers in Taos, New Mexico, a town he would return to later in life.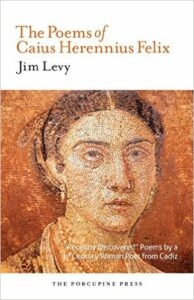 Levy attended the Thacher School in Ojai, California, and studied two years at Pomona College before traveling through the Southwest and Mexico by (like the Beats) hitchhiking and riding freight trains. After a year in Europe, he started classes at the University of California at Berkeley. Levy graduated with a B.A. in English and History and a teaching certificate.
At Berkeley he met Deirdre Blomfield-Brown, a married woman with two children. The couple married in 1966. In 1968-69 they spent a year in Ajijic.
From Ajijic, Jim and Deirdre returned to the U.S. to live in Taos. In a memoir entitled "¿Paradise Lost?" published in Hakod in 2009, Levy recalls their arrival in Taos:
We — my wife Deirdre, her two children, and I — came to Taos in a VW van in May 1969 with a white rat named Fortunata smuggled in from Mexico rolled in a sleeping bag. We had been living for a year in Ajijic on Lake Chapala. The scene in Ajijic was crazy, but in a Mexican village there was only so much trouble you could get into. In Taos, we found more ways."
They tried to live as close to the land as possible:
– Although Deirdre and I had BAs and teaching credentials from Berkeley, we didn't mind living without indoor plumbing or a phone — in fact we thought it was glamorous. We used a two-seat outhouse and carried water in buckets from the Rio Hondo. Like our counterculture neighbors, we "returned" to the land — a purely hypothetical return because my family was Jewish from Los Angeles via Newark and Germany, and Deirdre's was Catholic from New Jersey via Ireland. My father was a Freudian psychoanalyst and her father was middle management for Bendix Corporation."
In Taos, Jim edited a local "hippie newspaper called The Fountain of Light" for a time, on which Phaedra Greenwood (who would later become his second wife) was the staff reporter.
Levy's marriage with Deirdre Blomfield-Brown ended in 1971. Deirdre subsequently changed her name to Pema Chödrön and became a Tibetan Buddhist nun, whose teachings, such as When Things Fall Apart and The Wisdom of No Escape, have reached a very wide audience. She is the director of the Gampo Abbey in Nova Scotia, Canada.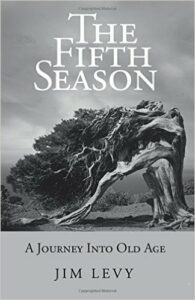 Also in 1971, Levy destroyed much of his previous writing, including several completed novels, because he did not deem them to good enough for publication. (He destroyed other works, on the same grounds, in 1985).
In 1972, Levy began living with Phaedra Greenwood and her son. Levy and Greenwood had a daughter two years later and married in 1977. In 1978 Levy embarked on a 35-year career directing non-profits, starting with the Harwood Foundation of the University of New Mexico.
Between his divorce from Phaedra Greenwood in 1994 and their eventual reconciliation in 2003, Levy lived and wrote in a variety of places, including Pátzcuaro and Oaxaca in Mexico, Montreal in Canada, Spain and California. Levy and Greenwood continue to make their home in Arroyo Hondo, New Mexico.
Levy began publishing his writing and poetry at the age of 74. His published works include Corazón (and Merkle): A man, a dog, and another dog (2014), Cooler Than October Sunlight, selected poems 1959-2004 (2015); The Poems of Caius Herennius Felix (2015), Joy To Come, Literary and Cultural Essays (2016); and The Fifth Season: A Journey Into Old Age (2016). More recent books include Monet's Eyes, Seen from a Distance, and Of all the stars (three collections of poetry published in 2019) and Those were the days: life and love in 1970s New Mexico, a memoir (2019) co authored with Phaedra Greenwood.
All of Jim Levy's books are available via his author's page on Amazon.

Acknowledgment:
My thanks to Jill Maldonado (daughter of Beverly Johnson, unofficial town photographer of Ajijic in the 1960s) for bringing Jim Levy and Deirdre Blomfield-Brown to my attention. Johnson herself will be profiled in a future post.
Source:
Jim Levy. 2009. ¿ PARADISE LOST ? in Hakod – "The Voice of the Taos Jewish Center", Vol 8 #2, Winter 2009/5770. [http://www.taosjewishcenter.org/hakol/hakol_winter09small.pdf, viewed 19 Dec 2016]
Other Lake Chapala artists and authors associated with Berkeley
Several other Lake Chapala artists and authors have close associations with either U.C. Berkeley or the California College of Arts and Crafts in Berkeley. They include the writers Ralph Leon Beals, Earle Birney, Witter Bynner, Willard "Spud" Johnson, Clement Woodward Meighan, Idella Purnell, and Al Young and the artists Tom Brudenell, Ray Cooper, Sylvia Fein, Gerald Collins Gleeson, Dorothy Goldner, Paul Hachten, John Langley Howard (1902-1999), Alfred Rogoway, Alice Jean Small, and Richard Yip.
Sombrero Books welcomes comments, corrections or additional material related to any of the writers and artists featured in our series of mini-bios. Please email us or use the comments feature at the bottom of individual posts.

Tony Burton's books include "Lake Chapala: A Postcard History" (2022), "Foreign Footprints in Ajijic" (2022), "If Walls Could Talk: Chapala's historic buildings and their former occupants" (2020), (available in translation as "Si Las Paredes Hablaran"), "Mexican Kaleidoscope" (2016), and "Lake Chapala Through the Ages" (2008).