Eleanor Margarite Glover, who became an acclaimed portrait painter, and lived in Ajijic 1961-1963, was born on 1 October 1919 in Big Horn, Wyoming, to a Methodist minister, shortly before the family moved to Compton, Los Angeles, California. Eleanor was the second of five children in the family.
Her father nicknamed her "Tink" at an early age because she was always tinkering with things. Her son Loy recalls that his mother, "had an uncontrollable compulsion to touch things she found interesting. She and I were actually asked to leave the Norton Simon Museum in Pasadena once because she couldn't keep her hands off the Rodin."
After graduating from Compton Junior College, Strother spent two years studying commercial art at Frank Wiggins Trade School.
She married Vane Strother in June 1942, shortly before he was posted overseas. In his absence, Strother worked as a draftsman for Douglas Aircraft. She began to add cheery, fun illustrations to the envelopes she used to mail letters to her husband. Her envelope art was first sketched in pencil, then carefully covered with ink or watercolor.
The New Yorker eventually ran a story about similar envelopes, coincidentally at the same time as a selection of Strother's own wartime envelopes went on display in a highly successful exhibit at the Santa Paula Society of the Arts. When asked why she had started decorating envelopes, Strother replied, "Just to entertain the guys overseas fighting in the war; I put pretty girls on most of them, some movie stars. We were young and had just gotten married"
At the end of the war, Strother, a fiery, talkative red-head with a larger than life personality, started working as a commercial artist. She took the advice of a gallery owner and enrolled in portraiture classes at Orange Coast College.
Strother first visited Ajijic in 1960, by which time her marriage was in trouble. The following June she left her husband in California and settled with her two children in the lakeside village, renting what her son remembers as, "an incredible place with a guest house,  gardens and fountains, the kitchen was a separate building with a cook, a maid and a gardener for $110 a month." The children stayed only a year, but Strother remained in Ajijic for the next two years, returning to California in 1964.
In 1962, an exhibition of Tink Strother's paintings was held at the Alfredo Santos gallery in Guadalajara. (Other artists showing in that exhibition included Carlos López Ruíz, Ernesto Butterlin, Filipino artist Romeo Tabuena, American artist Peter Matosian,  French artist Diane Lane Root, and Mexican artists Jorge González Camarena and A. Galvez Suarez.)
In Ajijic, Tink worked as a portrait artist and taught art. Her son remembers that she,
always had a gaggle of ladies around her (and some serious art students) with their easels trudging around the fields doing landscapes in their sun hats, or in the studio learning portraiture,
While in Ajijic, she met a Colombian artist Carlos López Ruíz (1912-1972). Their relationship continued and he accompanied her to California, where they opened a joint studio and gallery, first in Pico Rivera and then in Whittier. Strother also taught adult education art courses. Her son Loy frequently watched her teach, and describes her as a "a virtuoso teacher of painting". He recalls her particular "party piece":
"Tink did many demonstrations of portrait painting to classes and groups", in which "she would take the same subject she had just done a portrait of, and draw him/her as a baby, and then age the portrait in stages to the age of about 90. People would gasp and say my God that is exactly what she looked like at that age!… And Tink talking nonstop the entire time explaining every move."
Tink Strother was also an enthusiastic fund-raiser and offered her services as a sketch artist and caricaturist to hundreds of charity events. She would draw rapid charcoal sketches at $15 a head, sign them "Tink", and donate all the proceeds to the charity. Loy Strother watched in awe:
"She attracted a crowd very time. It was like watching a magic act as Tink produced perfect likenesses with a few masterful strokes holding nothing in her hand but a chunk of charcoal. It would appear as if she was just waving her hand at the easel and an ethereal likeness of the subject would seem to emerge from the blank white paper."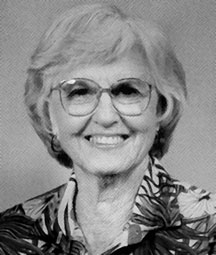 While portrait painting was her great love, Strother also did copper enamel jewelry, sculpture, serigraphs and graphic designs.
When her relationship with Carlos broke down (in about 1968), Strother moved to Europe where she continued to enjoy moderate success, completing a prolific number of fine portraits, living mostly in Rome, Italy.
In 1976 (several years after Carlos' death) Strother returned to California and became deeply involved in the Santa Paula Society of the Arts and an art columnist for the Santa Paula Times. Strother lived the last few years of her life with her daughter in Barcelona, Spain, and died there on 1 January 2007.
Peggy Kelly, who wrote Strother's obituary for the Santa Paula News praised her portraits, saying that they reflected "not only the physical likeness of the subject but also their personality and soul."
Note This post was first published 24 December 2014.
Comments, corrections or additional material related to any of the writers and artists featured in our series of mini-bios are welcome. Please use the comments feature at the bottom of individual posts, or email us.

Tony Burton's books include "Lake Chapala: A Postcard History" (2022), "Foreign Footprints in Ajijic" (2022), "If Walls Could Talk: Chapala's historic buildings and their former occupants" (2020), (available in translation as "Si Las Paredes Hablaran"), "Mexican Kaleidoscope" (2016), and "Lake Chapala Through the Ages" (2008).