For those Canadians who celebrate 1 July as Canada Day, here is a list of Canadian artists and authors who have historical connections to Lake Chapala and who have already been profiled on this blog. Enjoy!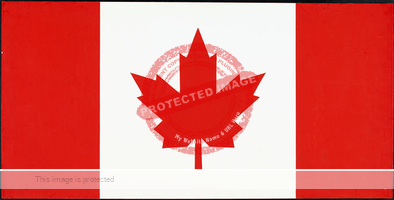 Visual artists
Henry Sandham (1842-1910), a well-known Canadian illustrator of the time, illustrated Charles Embree's historical novel, A Dream of a Throne, the Story of a Mexican Revolt (1900), the earliest English-language novel set at Lake Chapala. Embree, who published several novels and numerous short stories, was a genuine Mexicophile if ever there was one, but died in his early thirties.
Way back in the 1940s, painter Hari Kidd (1899-1964), who had served in the Royal Canadian Air Force, lived in Chapala. This is when he first met and fell in love with fellow artist Edythe Wallach, his future wife, who was then living in Ajijic.
Love was in the air at Lake Chapala in the 1940s. In Ajijic in 1949, Canadian writer Harold Masson (1915-2011) met and married English nurse Helen Rigall, who was in Ajijic visiting her uncle, Herbert Johnson, and his wife, Georgette.
American artist Gerry Pierce (1900-1969), who painted several watercolors in Ajijic in the mid-1940s, began his art career in Nova Scotia, Canada, in the late 1920s.
Canadian artist Clarence Ainslie Loomis painted Ajijic in the early 1990s. I would love to learn more about this elusive character whose paintings are very distinctive.
Loomis was following in the footsteps, so to speak, of Canadian artist Eunice Hunt and her husband Paul Huf who spent many years working in Ajijic in the 1960s and 1970s. The couple married in Ajijic and their two sons were both born in Mexico. The family subsequently moved to Paul's native Germany to continue their artistic careers.
In the 1950s, a young Canadian woman, Dorothy Whelan, became the partner of artist and photographer Ernest Alexander (1921-1974) who ran the  Scorpion Club in Ajijic. "Alex" led an extraordinary life but, sadly, things spiraled out of control after the couple left Ajijic and moved to San Francisco.
Swedish-American visual artist Carlo Wahlbeck (born in 1933) studied at the Winnipeg School of Art in Canada and lived in Chapala for two or three years in the mid-1970s.
Multi-talented Mexican guitarist and artist Gustavo Sendis (1941-1989) lived many years in Ajijic and had an exhibition on Vancouver Island at Malaspina College (now Vancouver Island University) in Nanaimo, B.C., in July 1980. If anyone knows any details of this exhibit, then please get in touch!
Toronto muralist and painter John Russell Richmond (1926-2013) lived and painted in Ajijic for several years in the 1990s. In Ajijic, he became known (and signed his work) as Juan Compo.
Margaret Van Gurp (1926-2020), a well known artist from eastern Canada, sketched and painted in Jocotepec in 1983, while living with her daughter Susan, then working at the Lakeside School for the Deaf.
Poets, authors, writers and playwrights

Several Canadian poets have been inspired by Lake Chapala. For example, Earle Birney visited Ajijic in the 1950s and Canadian performance poet Canadian performance poet Leanne Averbach visited the lake many years later. The great Al Purdy first visited Chapala on a quest to explore the haunts of D. H. Lawrence (1885-1930) and later produced a limited edition book based on his trip. [Lawrence wrote his novel "The Plumed Serpent" while staying in Chapala in 1923.] Purdy also wrote a travel piece about Ajijic.
Canadian historian and non-fiction writer Ross Parmenter (1912-1999) only ever spent a few days at Lake Chapala, in 1946, but has left us detailed descriptions of the local villages and of what life was like at the time. His accounts of the difficulties of traveling from Chapala to Ajijic,  first by car, and then by boat, in the 1940s are interesting reading.
The enigmatic Maxwell Desmond Poyntz, who was born in British Columbia on 4 January 1918 and died in Canada, at the age of 81, on 29 November 1999, is known to have visited Jocotepec while working on a "proposed trilogy". It is unclear if he ever finished this magnum opus; there is no record of its publication.
Former CBC war correspondent and author Captain William ("Bill") Strange (1902-1983) and his wife Jean Strange, one of Canada's earliest female architects, lived in Chapala for decades and, in the 1960s, produced several radio documentaries about Mexico.
The famous Canadian playwright and novelist George Ryga (1932-1987) had a holiday home in San Antonio Tlayacapan for many years in the 1970s and 1980s and frequently visited and wrote while staying there. His play "Portrait of Angelica" is set in Ajijic. Several literary friends and relatives of Ryga also visited or used his holiday home. They include Ryga's daughter Tanya (a drama teacher) and her husband Larry Reece, a musician, artist and drama professor; Brian Paisley, and the multi-talented Ken Smedley and his wife, the actress, artist and model, Dorian Smedley-Kohl. Ken and Dorian Smedley were instrumental in mounting the first (and only) Ajijic Fringe Theatre – "El Fringe" – in 1988.
Canada was a safe haven for Scottish Beat novelist Alexander Trocchi (1925-1984), who worked on his controversial novel Cain's Book (1960) in Ajijic in the late 1950s. The group of friends that helped smuggle Trocchi into Canada to escape prosecution in the U.S. included American novelist Norman Mailer (who first visited Ajijic in the late-1940s).
American Buddhist author Pema Chödrön, known at the time as Deirdre Blomfield-Brown, lived with her then husband, the poet and writer Jim Levy, for about a year in Ajijic from mid-1968 until May 1969. Chödrön moved to Canada in 1984 to establish Gampo Abbey in Nova Scotia, Canada. She became the Abbey's director in 1986 and still holds that position today.
Additional profiles of Canadian artists and authors associated with Lake Chapala are added periodically. This post was last updated on 30 June 2021.
Comments, corrections or additional material related to any of the writers and artists featured in our series of mini-bios are welcomed. Please use the comments feature at the bottom of individual posts, or email us.

Tony Burton's books include "Lake Chapala: A Postcard History" (2022), "Foreign Footprints in Ajijic" (2022), "If Walls Could Talk: Chapala's historic buildings and their former occupants" (2020), (available in translation as "Si Las Paredes Hablaran"), "Mexican Kaleidoscope" (2016), and "Lake Chapala Through the Ages" (2008).