Poet and children's novelist Aileen Olsen and her second husband Arthur Melby first lived at Lake Chapala from 1970 to 1973 and then retired there in 1986, remaining there for the rest of their lives.
Aileen Bertha Olsen, also known as Aileen Olsen Molarsky and Aileen Olsen Melby, was the daughter of Norwegian immigrants to the U.S.. Born in the Upper Peninsula of Michigan on 24 October 1921, she attended Escanaba High School and won a full scholarship to the School of Arts and Architecture at the University of Michigan, Ann Arbor.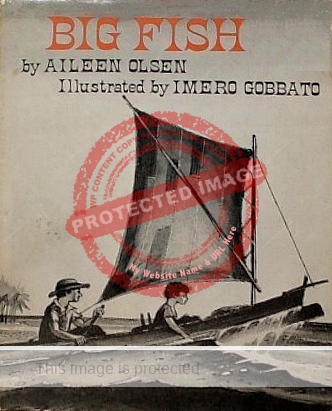 After graduating from university, Olsen moved to Greenwich Village in New York City, to work as a commercial artist. Her first job was with Women's Wear Daily, after which she became art director for the book department of The Reader's Digest.
She was still working for The Reader's Digest at the time of her first marriage, to Osmond Molarsky in New York City, on 22 December 1951. The couple initially lived in New York City, at 5 West 65th St., before moving to Westport, Connecticut. They were avid sailors and enjoyed exploring the U.S. East Coast and the Caribbean. The couple, who divorced in 1965, had no children.
[Osmond Molarsky (1909-2009) was the author of Navy film scripts, 16 children's books and a former radio host at KNEW in San Francisco. When studying at Swarthmore College, his roommate was a young James Michener, the famous novelist. Indeed, Molarsky claimed to have given Michener his first paid writing job, rewriting scenes from The Merchant of Venice for Molarsky's puppet shows.]
At some point following her divorce, Aileen Olsen Molarsky moved to San Francisco where she worked for the architectural division of the Pebble Beach Company, and met and married Arthur Melby. Arthur Melby (1917-2010) had been a forester in Montana and had worked in the FBI during the second world war as an undercover intelligence officer, before establishing box factories in Guatemala and El Salvador. Prior to retiring to Ajijic in 1986, the Melbys lived in the Carmel Valley of California for about twenty years.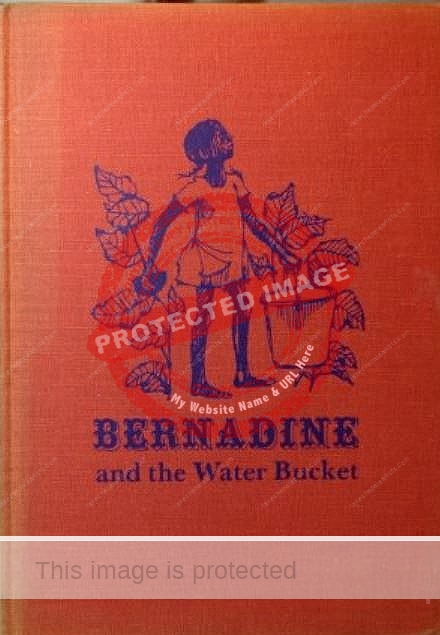 Using her maiden name, Aileen Olsen wrote several children's books. They include:
Bernadine and the Water Bucket (1966, illustrated by Nola Langner), the "delightful story of a girl living on a small, sunny island who sets out to fetch water alone for the first time",
Big Fish (1970, illustrated by Imero Gobbato), the tale of "a young Caribbean boy who is out fishing with his father when a storm hits. The boy is separated from his father, but with the help of a friendly dolphin, he makes it safely back to shore and earns the nickname "Big Fish"" and
Mafie and the Persian Pink Petunias (1970, illustrated by Lilian Obligado), in which "a young Caribbean boy named Benjamin wins a hen, Mafie, but Mafie has a Hunger for Mrs Gallup's prized Persian Pink Petunias which she is growing for the flower show."
The last-named book was heavily criticized in a Kirkus review as being "ineptly structured" and with a Caribbean setting that was "unattractively stereotyped."
An example of Aileen Olsen's work was also included in the anthology Golden Treasure: Catch A Spoonful, published by Scott, Foresman and Company in 1976. Poems by Olsen were included in Poetry Shell, a quarterly poetry journal published on the Monterey Peninsula in Carmel, California.
[Note that while her obituary in the Guadalajara Reporter states that she also "collaborated with Harold Gilliam" on his book, The Natural World of San Francisco (1967), I have not yet found any confirmation elsewhere of this. Gilliam's book does, however, have an important connection to Lake Chapala since the book's photographer, Michael Ernest Bry (born in 1924), later lived and taught photography for several years in Jocotepec at the western end of the lake.]
Aileen and Arthur Melby first visited Ajijic in 1970 when they stayed in the village for three years. After retirement, they moved there in 1986 and remained there the rest of their lives. They were active in the local community and staunch supporters of the Lake Chapala Society: Arthur was its President from 1989 to 1992, and Aileen later donated her entire library to the Society.
In 1991, Aileen Olsen Melby, who was also an accomplished watercolor painter, wrote and published Song for Mexico, a 60-page book of poems with decorative illustrations by Jorge Encisco. Aileen Olsen Melby suffered from Alzheimer's disease in later life and died on 12 August 2003, predeceasing her husband by seven years.
Sources:
Guadalajara Reporter, 22 Aug 2003: obituary for Aileen Olsen Melby
Guadalajara Reporter, 22 Jan 2010: obituary for Arthur Melby
San Francisco Chronicle, 15 November 2009
The Bridgeport Post, Bridgeport, Connecticut, 14 October 1965, p 59
The Escanaba Daily Press, Escanaba, Michigan, 29 March 1952, p2
Sombrero Books welcomes comments, corrections or additional material related to any of the writers and artists featured in our series of mini-bios. Please use the comments feature at the bottom of individual posts, or email us.